At TechCon Management Consulting, we offer a highly skilled, intensely focused team of individuals with superb technical skills, as well as the ability to coordinate with key stakeholders, operational resources and others whose focus may be less technical, but just as critical to the functioning of the facility. This early integration approach allows us to operate more efficiently, effectively and produce an environment where all parties can work in concert. This saves time, money and provides the optimal solution for all involved in our projects.
______________________________________________________________________________

Joseph A. Giannotti
Founder and President
Joe is the Founder and President of TechCon Management Consulting, Inc. With decades of experience in technology and organizational management, his background includes extensive data center and, data and voice communications project management experience in complex information technology environments. He served as the first commissioner of the City of New York's Computer and Data Communications Services Agency (CDCSA) appointed by and serving under the auspices of two mayors. He was also instrumental, working with various city departments, in creating the Department of Information Technology and Telecommunications (DoITT). After leaving New York City government, Joe ventured into consulting and continues to be sought after by many high profile organizations.
______________________________________________________________________________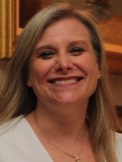 Andra Lurie
Executive Director – Quality Assurance and E-911 Systems
Andra has over 25 years experience in all aspects of public and private sector technology strategy, management, and optimization, with a particular focus in critical facilities, public safety, and construction administration. Andra also performs detailed technical design specializing in low voltage systems. She has extensive experience managing large, complex critical facility projects to include New York City PSAC I and II, Charlotte/Mecklenburg Police Command Center (for the Democratic National Convention), City of Chesapeake (Virginia), Catawba County Public Safety and Justice Center (NC), Orleans Parrish Communications District (New Orleans, LA). Previously, Andra managed IT services for a public health services firm, so is familiar with all of the challenges facing her in-house clients. She was also a manager at Accenture working on several multi-million dollar accounts, to include Pfizer, US Postal Service, City University of New York and others.

______________________________________________________________________________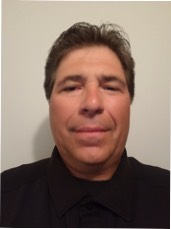 Eric Remsen
Executive Director – Technology and Call Center Infrastructure Design
Eric is a technology professional with over two decades specializing in electrical and mechanical systems for high availability and emergency facilities. He has a proven career history of managing diverse, complex IT assignments to exceed original project requirements. He possesses the technical expertise coupled with superior interpersonal skills. His background includes data center electrical design, data center and telecommunication AutoCAD drawing development, data and voice communications project management and network management in complex information technology environments. Data center activities also include all aspects of data center operations management, migration, consolidation and relocation planning.
______________________________________________________________________________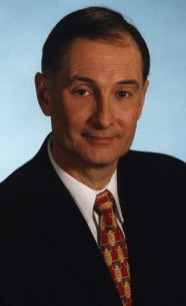 Frank Paccione
Voice, Data and Radio Communications Design and Implementation Engineer
Frank has over 30 years of experience and has held management and technical positions in all aspects of voice, data, trading floor and radio communications; covering planning, design, implementation and operations of complex networks both in the US and Europe. He has assisted a diverse group of clients in the government, commercial and financial sectors in specifying, building and improving their communications infrastructure. Recent experience included working with New York City government on their two E-911 emergency call centers and the NYC 311 general information call center. Responsibilities included specifying overall network infrastructure design for voice, data, radio and Logging and Recording, monitoring installation and participating in acceptance testing.